Call or Text- (512) 771-8836 or email circuschickendog@gmail.com
Our Favorite Show,

THE WIZARD OF DOGZ!      

Can be Performed in any 10 ft by 10 ft Space That's Safe for Dogs-From Living Rooms to Festival Stages, We LOVE all Types of Venues!!!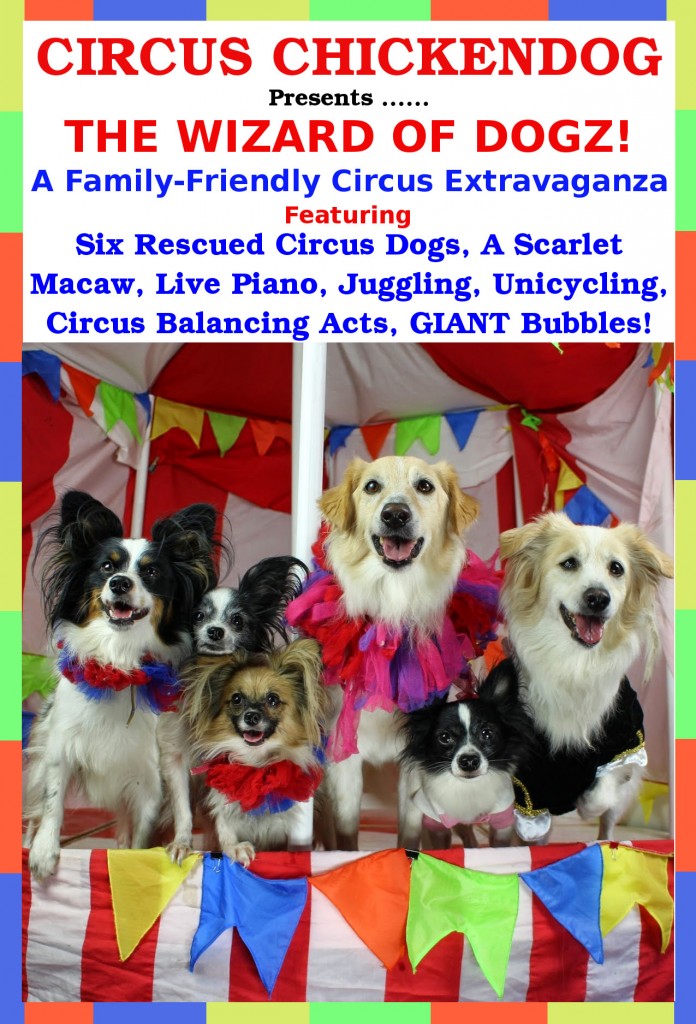 (SIGN UP HERE FOR OUR NEWSLETTER TO STAY UP TO DATE)

Voted Best Party Entertainer By The Austin Chronicle, Seen on David Letterman, The Animal Planet, Two Years with The Royal Lichtenstein Circus, Former Math Textbook Editor, and SIX Time Ironman Finisher!

AND BE THE FIRST TO KNOW ABOUT OUR NEXT SHOW!
Featuring FIVE Rescued Circus Dogs, a Scarlet Macaw, Live Accordion, Juggling, Unicycling, and lots of other Circus Skills
Cute Dog Videos!!! (Click Here!!!)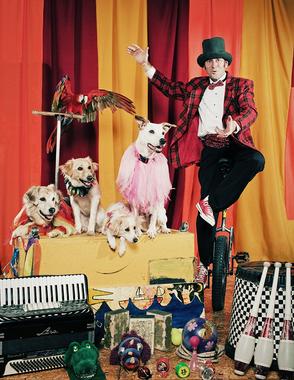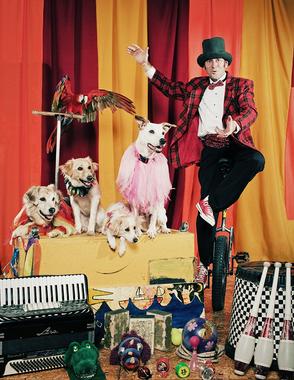 Trick Dogs, Performing Parrot, Magic, Juggling, Unicycling, Rope Spinning, Accordion Music, Giant Bubbles
& Lots more…
We'd love to hear from you-inquiries at circuschickendog@gmail.com